The Devil's Half Acre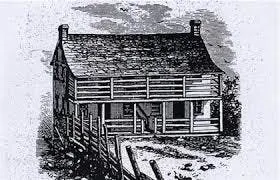 Greetings family,
I hope you are well and in good spirits. This week Stephanie brings us the Tragic story of The Devils Half Acre.
Lumpkin's jail also known as The Devil Half Acre was one of the most notorious slave sites in the south run by Robert Lumpkin as a slave trading post in 1840. This slave-trading complex operated from the 1830s until the end of the American civil war. The two-story, forty-one-foot-long- monstrosity was what earned the place its nickname
As with many stories about the enslaved, there are some dark moments. So before listening, please take some time to observe some self-care.
I hope you enjoy this short slice of history, and if you do, please share it with those you love or anyone you think might benefit.
Have a brilliant week, be kind to the people you meet, and remember that Black History is World History.
Peace and blessings,
KK
https://youtu.be/UqTdzWLWsFA

(Opens in a new window)
Topic
African American History