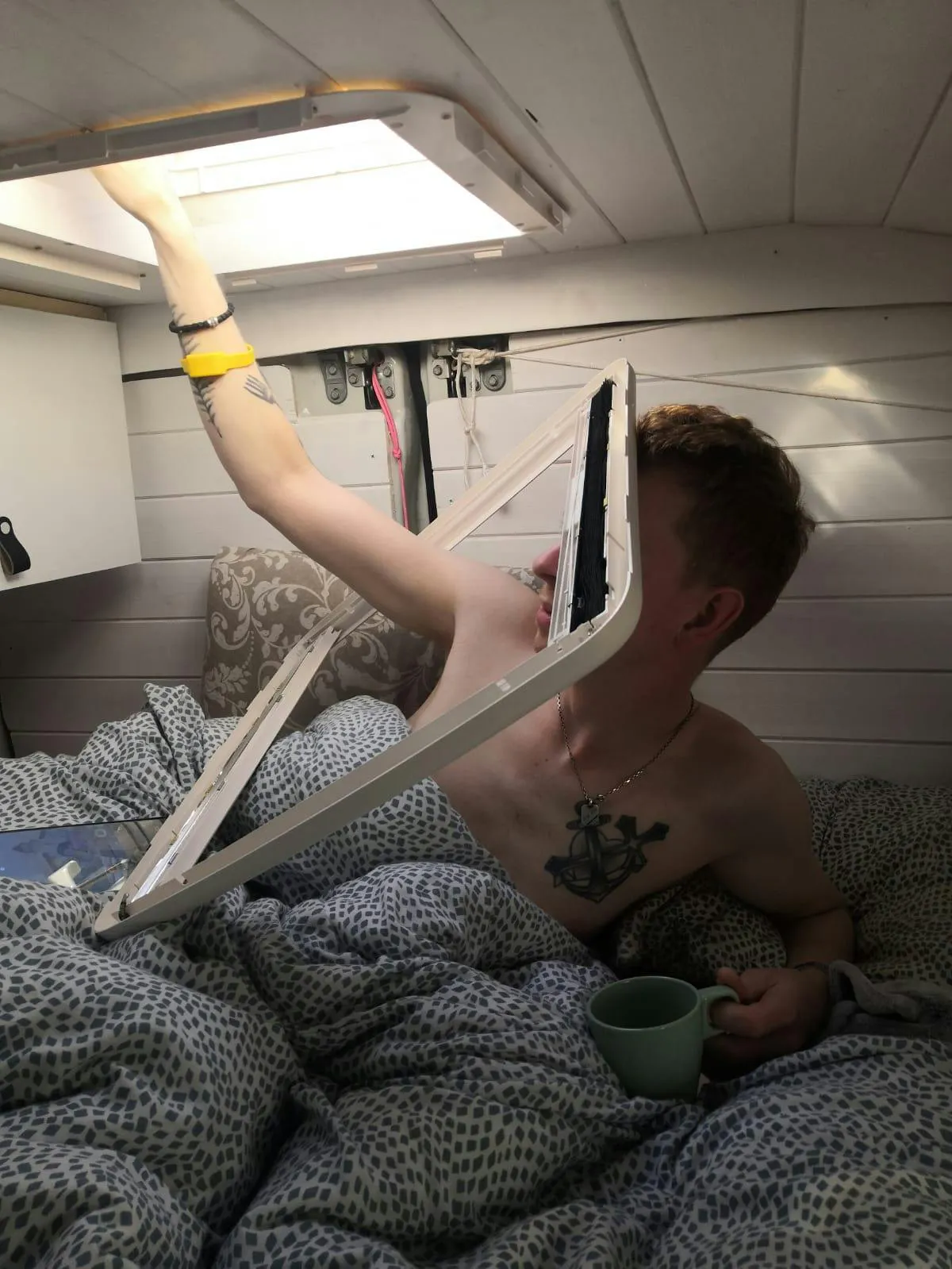 How did we get here?
In January 2021 we arrived to our new apartment in Prague, where we were going to stay for some time, so we bought everything new to furnish the apartment.  A whole years pass for the trams and buses, got our selfs jobs and started to settle in.
Late February we see that Prague is not the place for us.. It's a beautiful city! But we just weren't happy there.
First week of March we decide to move away, but have no idea where to!
We take our salary from that job we had been working, tell them we are quitting,  go to a car dealer, and buy a car.
Orihuela Costa, Spain. We decide that's our next location. I mean, it's March, in Czech Republic, a little sun doesn't sound so bad!
We sold what we could sell of our new things, packed the rest in the car and started our journey to spain. Saying it was like playing Tetris is an understatement, if you moved one thing out of place in the car, everything shifted! And we had a 3 day journey ahead of us.
2.900 kilometer journey becomes 3.600 kilometer journey.  The borders between Czech and Germany are closed, no chance of driving through.. which meant we had to go through Austria - Italy - France to arrive in Spain. 
We had 72 hours to get there, as PCR test are only valid for that amount of time, which meant we had to drive without stopping to see places.. And the 10 pm curfew wasn't helping at all! Every night we had to be off the road, and in an Airbnb at 10:00 pm. And back on the road around 6-7 am.
After 3 long days on the road we finally made it!
We got an apartment, and settled in again, got some jobs and lived a pretty normal life for a couple of months. 
Couple of months later, we are going insane, we don't want to be stuck! We want to travel! But we are tired of always having to get rid of our things and the constant moving between apartments, so we figure, Vanlife, that might be for us!
In September we finally find the car for us! Iveco daily 2014, 7 meters long! We wanted it to be very spacious as we are 2 adults, a dog and a cat..
The next 4 months went into building our dream home, with very minimum knowledge of carpenting, we got the job done. But I can't say we did it all our selfs, in November,  2 of our friends flew all the way from Iceland to help us for a week. They installed all the electricity, the skylight and the Maxxair fan for us, which was a massive job! And we can't explain how grateful we are for that!
11 months after we moved to spain, we are now living in our self built campervan, traveling wherever we want!
As I'm writing this I am sitting at the beach in Cádiz, Spain.
Want to follow our journey to see what we are up to? Subscribe to our newsletter! 
Want to support us in the journey? Become a member!
February 22, 2022