A thank you for your support
Dear supporter, 
without the backing of our Steady members, we would not be able to continue running Verfassungsblog. As a token of our appreciation, we would like to send you a little gift. 
At the end of every month, we will send new supporters a discount code, which you can use in our new shop (Opens in a new window). If you enter the discount code at checkout, you can choose a mug or a tote bag ("Hold on to the Constitution"). This code can only be used once. Please note that we are only able to ship these products within the EU, and must charge you for shipments outside of Germany (the tax expenses would kill us otherwise). 
We hope you will enjoy our gift, and that you will stay with us in the future! 
All the best, 
Max Steinbeis
Liebe_r Unterstützer_in,
ohne die Unterstützung unserer Steady-Mitglieder könnten wir den Betrieb des Verfassungsblogs nicht aufrecht erhalten. Zum Zeichen unserer Dankbarkeit würden wir Ihnen gern was schenken. 
Am Monatsende verschicken wir an neue Unterstützer_innen einen Code, den Sie beim Checkout in unserem Shop (Opens in a new window) eingeben können, um sich eine Tasche oder eine Tasse ("Hold on to the Constitution") auszusuchen. Diesen Gutschein können Sie nur einmal verwenden. Bitte haben Sie Verständnis, dass wir diese Ware nur innerhalb der EU verschicken und, dass Sendungen außerhalb Deutschlands kostenpflichtig sind – der steuerliche Aufwand würde uns sonst umbringen.
Viel Freude damit, und bleiben Sie uns gewogen!
Ihr Max Steinbeis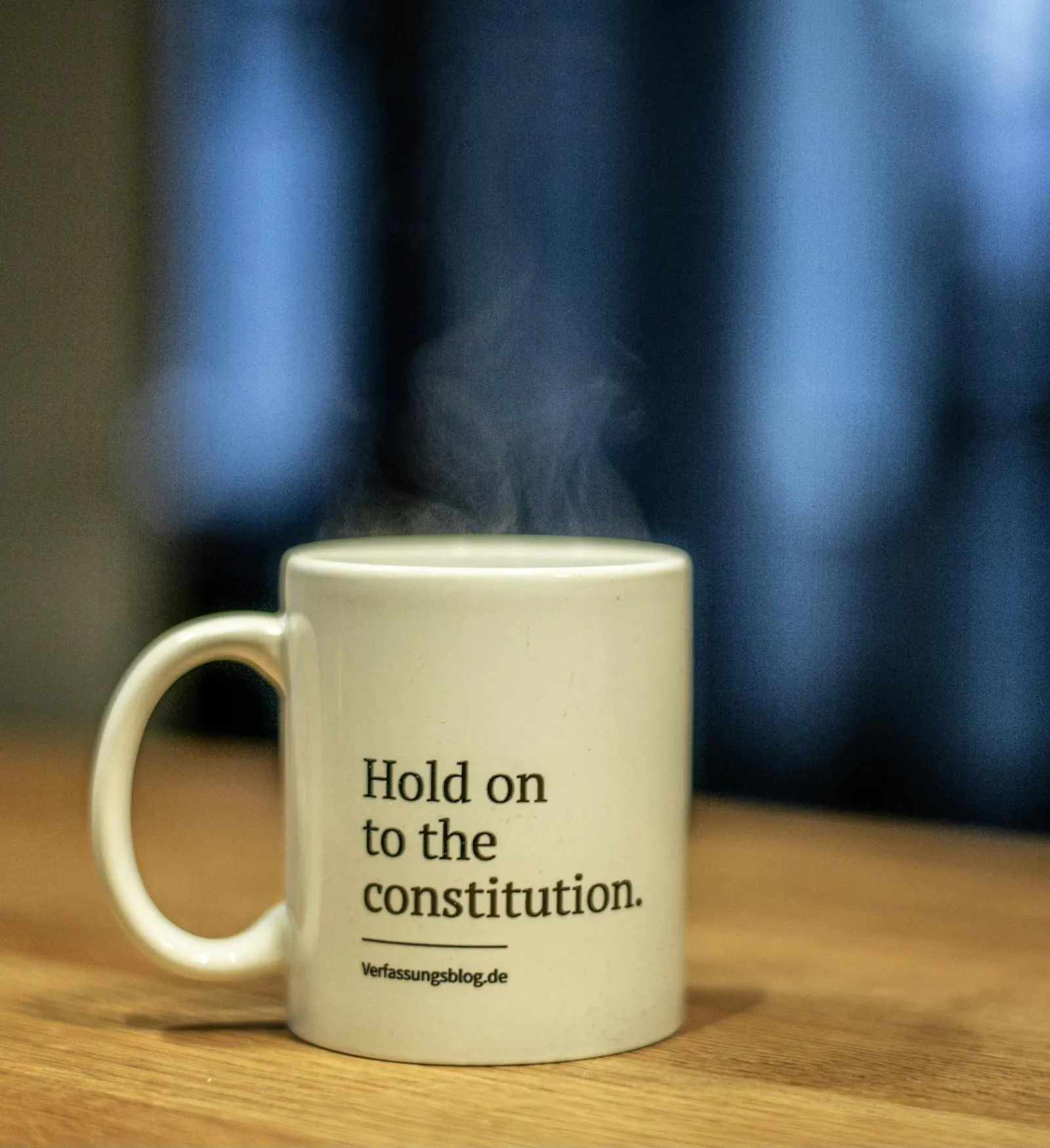 Read more from Verfassungsblog