A spatial dimension of the EU Foresight Report 2023?
July 2023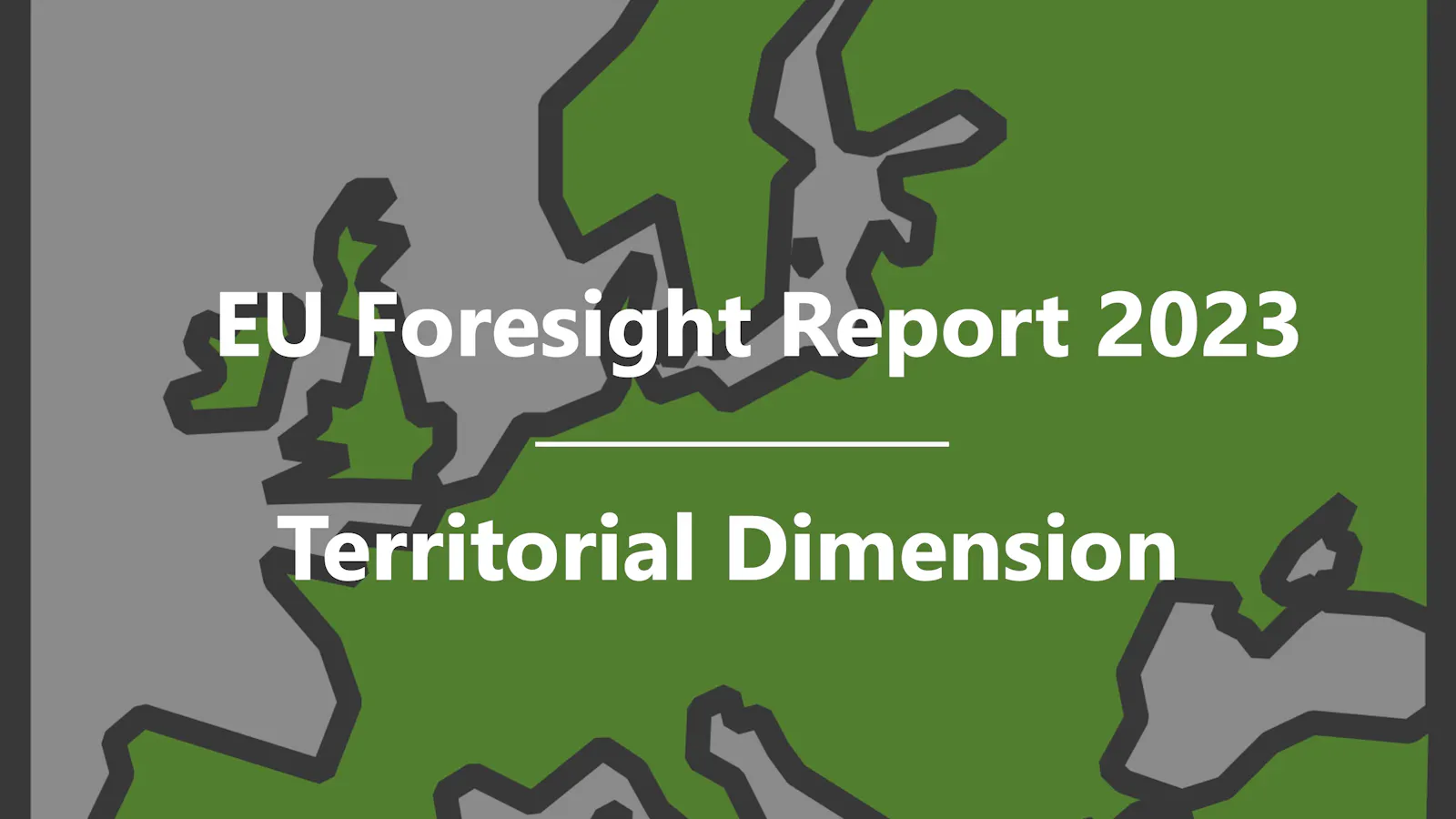 The EU Commission published a new Foresight Report (Opens in a new window) in early July. It focuses on the intersections between social and economic sustainability challenges. This helps to clarify potential choices and trade-offs that the EU is likely to face in the future.
Unfortunately, the territorial dimension is not addressed explicitly. Still, it stimulate to think about possible territorial futures and a territorially balanced transition.
The spatial implication of the points made in the foresight report provides strong arguments for looking more seriously at the future of cohesion policy and also need for a green and just Europe which offers a future for all pace, as stressed in the Territorial Agenda.
Key challenges and areas for action
The foresight report identifies 6 key challenges for the EU's sustainability transition:
Topic
Resilience & transition
Read more from spatialforesight