Convert More Members: New Paywall Feature
Paywalls are a great way to persuade people to sign up for memberships – give them a taster of your brand new content, hook them with the opening few paragraphs, and make them want to become a member so they can read your post to the end.
While we have always offered a sophisticated paywall feature for publishers with their own website, it wasn't possible to add a paywall to Steady posts, up until now. You could only block whole posts to non-members. Now you will be able to integrate a paywall at any point in your post, so you can hook non-members with the opening couple of paragraphs.
You can design the paywall to make it fit your voice. Add a photo or your icon, formulate a crisp pitch text and configure the CTA button: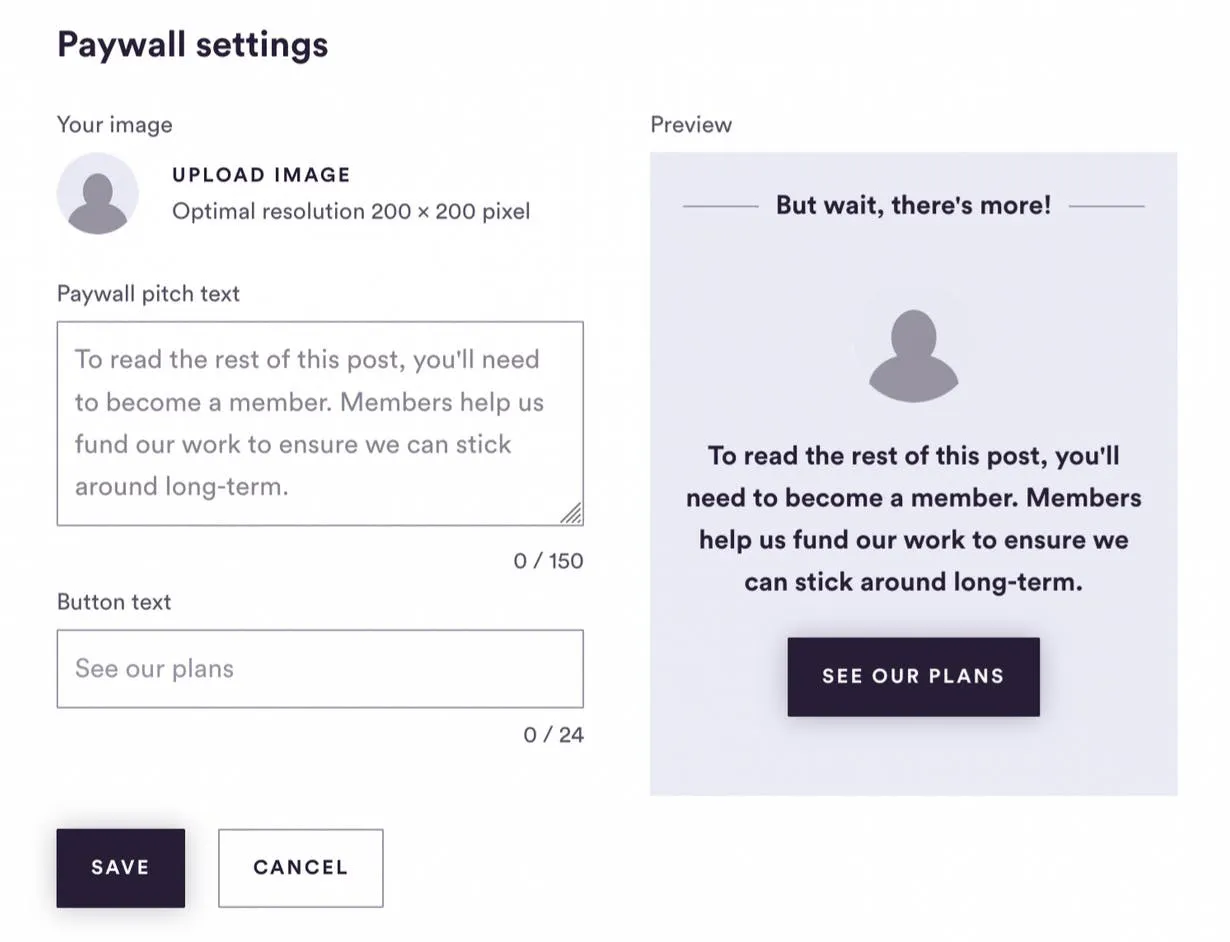 You can tailor the paywall so that only members on your highest plan have access to the article. In that way, you can tempt members on more basic plans to upgrade. And, of course, it is still always an option to publish open access articles on Steady for everyone to enjoy.
New: Send paywalled emails to your subscribers
You can now also send paywalled emails to your subscribers …
Distributing your paywalled article via email to newsletter subscribers can help incentivise them to sign up for memberships. You can also send out paywalled teaser articles to members on basic plans to encourage them to upgrade to premium plans and unlock exclusive content.
To help you integrate the new paywall feature and start attracting more members, we have put together a simple how-to guide on the Steady Launchpad.
If you are hosting your publication on a different platform to Steady and want to find out how to integrate a Steady paywall to your external site (on WordPress for example) via a plugin, find out more about that here. 
April 4, 2022