How the Stay Forever podcasters convinced their community to fund their podcast
Stay Forever is one of Germany's most important contact points for nostalgic gaming nerds. The podcast about retro games has already produced more than 100 episodes and has almost 2,000 5-star ratings on iTunes. On  Steady, over 2,200 members support Stay Forever with over 15,000 € per month. In this guest article one of the podcast's three creators shares how they made it happen.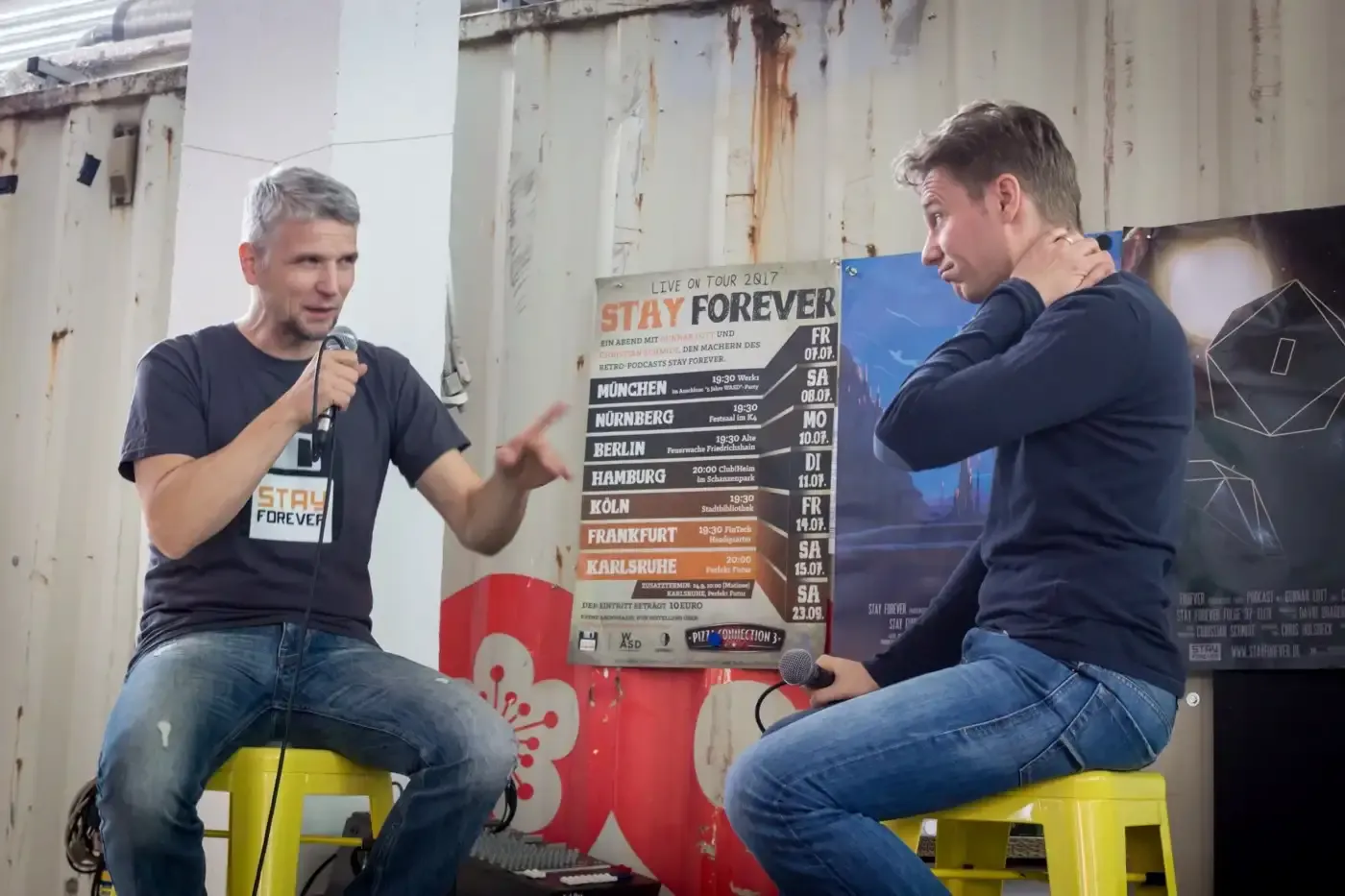 By Gunnar Lott. 
It started in a dispute: We, the journalists Gunnar Lott and Christian  Schmidt, have been arguing with each other since we both started voluntary service together at the games magazine GameStar in Munich back in 1998.
At  GameStar, certainly the most important journalistic brand in the German gaming sector, we both eventually made it into positions of responsibility and had long careers there. But since 2011 our professional paths have diverged — Christian currently leads a team at a  gaming company in Hamburg, while I am running a PR agency in Berlin.
However,  we missed our constructive arguments, so in 2011 we started the podcast  Stay Forever in order to discuss the relevance, game design and reception of historical computer games.
Each episode they dig into one retro game: play it all the way through, research its history, and interview the creators
Stay Forever has produced more than 100 episodes since its launch and is considered one of the best German-language podcasts about gaming. Wired paid tribute to our "eloquent debates"; the Schweizer Tages-Anzeiger calls our conversations "passionate and well-founded" — but what counts for us even more than the words of kind critics are the almost 2,000  5-star ratings on iTunes, whose authors sometimes express themselves effusively.
https://youtu.be/YBn90ATQwl8

(Opens in a new window)
The basic concept is simple: we take a single game, sometimes something familiar like Monkey Island or Civilization, sometimes something more obscure like The Last Express or Superhero League of Hoboken. Usually,  it's something we're familiar with from the past, or from being a gaming  journalist, but of course we play the game all the way through, take notes, do some research and, if possible, interview the creators. All of this then flows into a comprehensive conversation, sometimes anecdotal,  sometimes controversial, always analytical.
In 2017 Fabian Käufer (Rocket Beans) joined us as the third podcaster,  adding a good dose of expertise with his profound knowledge of video game consoles.
Members receive one exclusive podcast per week
The podcast has always been free on every podcast hosting service, but a  few years ago we decided to try financing the project through our listeners. We'd avoided this path for quite some time because we felt we would need to offer a lot of added value in order to be able to step into the arena of member financing. At the beginning, we didn't know whether we'd be able to handle it. That's why we offered one additional episode per week. In the meantime, we have professionalized and in some months we will have ten episodes.
Episode picks (in German):
New additions #1
Stay Forever Plays: The Cathedral (Opens in a new window)
Interview: An interview with the creator of Die Fugger (Opens in a new window)
We don't make a lot of fuss about our membership program. The free episode is the only place we advertise. And we refrain from making constant references to our membership offer because we believe that the way to the hearts of our audience is by delivering consistently good quality.  The satisfaction of our listeners is absolutely central.
But even without heavily promoting our membership program, we have managed to attract members. That this has worked is also due to the fact that we had a loyal following of tens of thousands of listeners before we offered memberships — we had been running the podcast for five years before we took this step.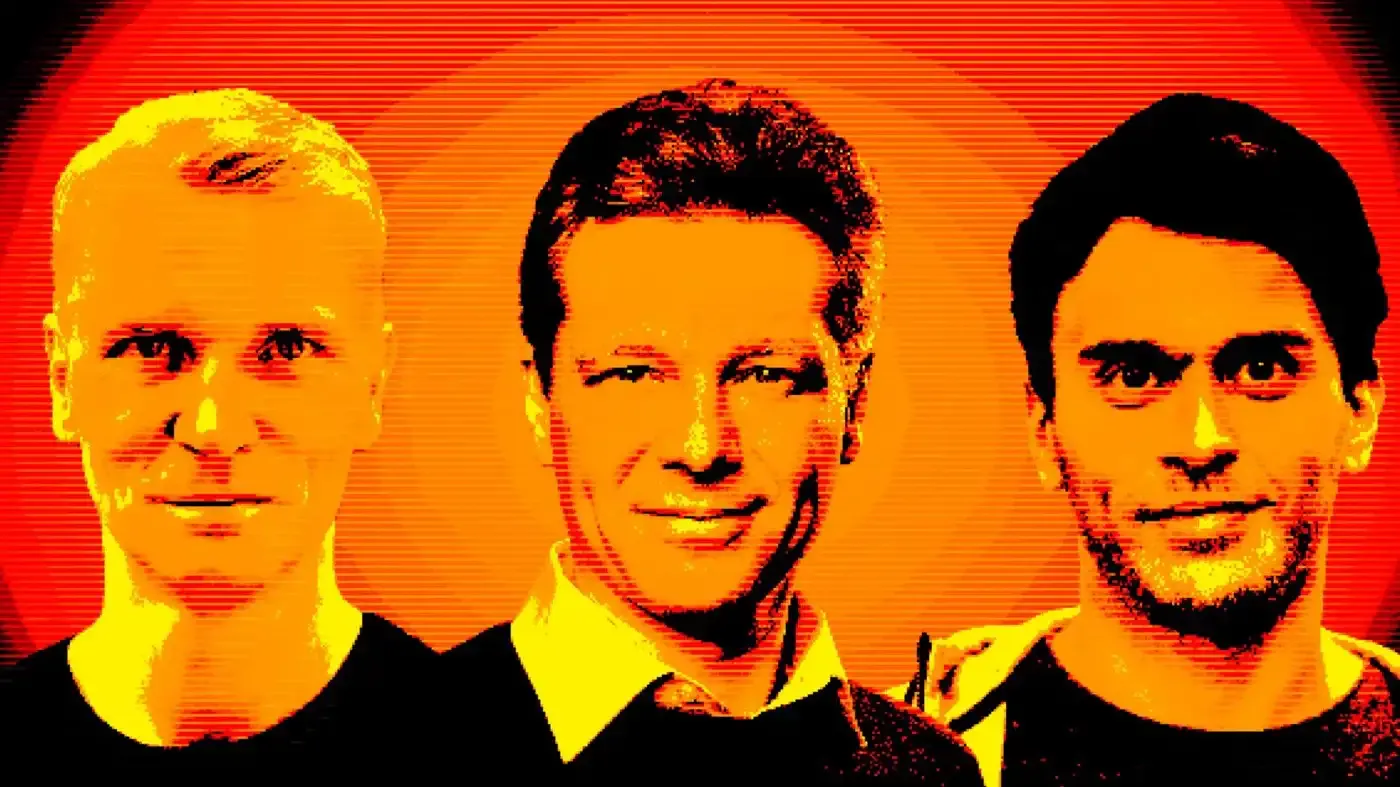 If you decide to become a member of Stay Forever on Steady, you will not only support the elaborate creation of the episodes that are freely available, but also receive (at least) one exclusive podcast per week.  And if you listen carefully, you will also notice that we actually get along very well despite often differing opinions.
Topic
Success Stories
Read more from Steady Magazine