How to write a compelling mission statement 
With a strong mission statement, you'll be able to gather a more dedicated community behind you and persude them to support your work. Here are our tips for getting to the heart of your own mission.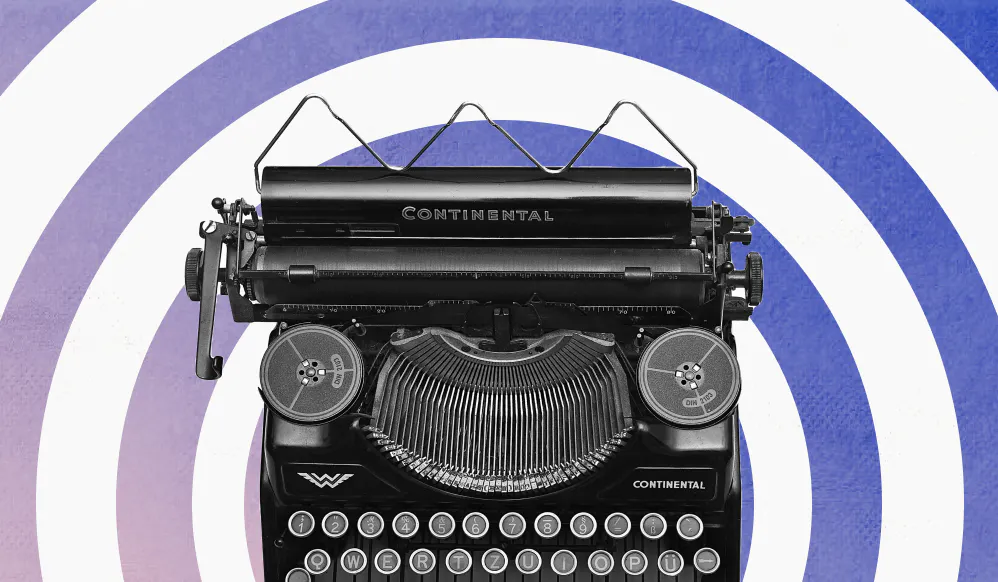 Your membership program (Opens in a new window) will stand or fall by your mission statement. But even if you don't have a membership program and aren't ready to start one just yet, you'll need a mission statement: both for your project, and to build and inspire your community.
Top things to know
What a mission statement is

Why you need a mission statement

What makes a good one 

Tips for formulating your mission statement

Examples of good mission statements 
What is a mission statement?
A mission statement is a short, crisp sentence that makes it clear what your publication is all about. It perfectly summarizes what you do and what drives you. Your mission statement helps to position you and communicate to the outside world what makes you stand out. It's what you will often see on websites and in project descriptions on social media.
Why do you need a mission statement?
Your mission statement should be a central part of your membership program,  simply because it can have such a tremendous impact. Your membership program will be far more successful if you have a clear mission and communicate it.
Your mission statement has both internal and external effects: Identifying yours can give you renewed purpose by focusing on what is most important in your work, help you hone your communication and create appropriate merchandise. It can also help paint a clear picture of where your publication is going and help you plan for the future.
But the main purpose of the mission statement is to show your audience your unique selling point and get them excited about it. With this statement,  you show why your publication is important and why people from your community should become members of your organization.
Remember: People sign up for membership primarily because they want to support something they believe in, because they want to be part of a community  of like-minded people or even part of a movement. With your mission statement, you'll put that in the spotlight: the one thing that inspires people in your community. The one thing that keeps them coming back to your publication, sharing your content and supporting you financially.
What makes a good mission statement?
A good mission statement
explains what you do, how you do it and why

is short and to the point

makes your audience aware of who you are

highlights your unique selling point and differentiates you from others in your field

arouses emotions

How do you formulate your own mission statement?
At first, it might seem difficult to fit all this into just one sentence. But if you work your way through a few steps, it should be easier than you think.
First up, identify the one thing that inspires your community. It could be a  whole range of things: political values, a strong opinion, a shared enthusiasm, or the personality(s) behind the publication itself.
If you have this one thing in mind, following the next steps will be a lot easier:
1. Write down what you do. 
Do you write about jazz? Do you make videos about fancy pets? Get it down to the essentials, but be as precise as possible. Examples:
× I report on the local soccer team and summarize the league's matches. → Too excessive and lacking meaning.
× I write about football. → Not precise enough.
✓ Fan reports about FC Winchestertonfieldville. → Short and precise.
2. Make your values a theme: Include something about how you do your job. Maybe you are a journalist and your top priority is independence or extensive research? Or you aim to be entertaining, above everything else? What makes your work stand out? In our example, it would look like this:
✓ Passionate fan reports about FC Kleinkleckersdorf — highly emotional, but always fair.
3. Explain why you do your work. Do you write about feminism to achieve greater equality? Do you run a  podcast to relax? Do you draw comics to entertain or inform? What is your motivation, your dream, the reason why you started your work in the first place? Let's stick to our example:
✓ Passionate fan reports about FC Kleinkleckersdorf. Highly emotional, but always fair — for more cohesion among football fans.
Now it's your turn: Put your own mission statement on paper. What is the message your community can get behind? Below you will find a few more examples to inspire you.
Mission statements from successful Steady Publishers
Topic
Content Creation
Read more from Steady Magazine