Obsessions | Elizabeth Bernholz (Gazelle Twin) & Ghosts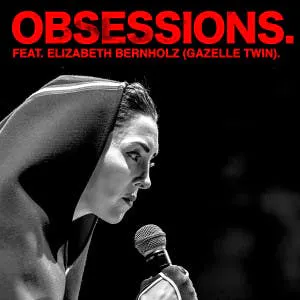 "I definitely believe that places can store a feeling... or buildings can... I've had it numerous times... I've walked into somewhere... mostly London, funnily enough... underground stations where I've felt a wall of atmosphere change, like walking through a curtain of atmosphere change and just feeling ultimate dread... just that 'oh fuck, what is that feeling?'...  a real panic... and thinking 'what is going on?' I've had it in a few music venues as well. There's a sense somewhere... or a radar... that picks up on these things."
Elizabeth Bernholz aka Gazelle Twin, is an electronic composer, producer and musician.
In this interview, she talks to John about her
Gazelle Twin & Max de Wardener's score for The Power is out 8th April on Invada
Recordshttps://invada.bandcamp.com/album/the-well-single
Gazelle Twin & NYX's Deep England is out now on NYX Collective
For further information on Gazelle Twin
Website: www.gazelletwin.com
Twitter: @gazelletwin
For further information on John Robb
Twitter: @johnrobb77
Instagram: johnrobb77
Obsessions is produced and edited by Sophie Porter & Andrew Paine
July 20, 2021