Lost Pages [002]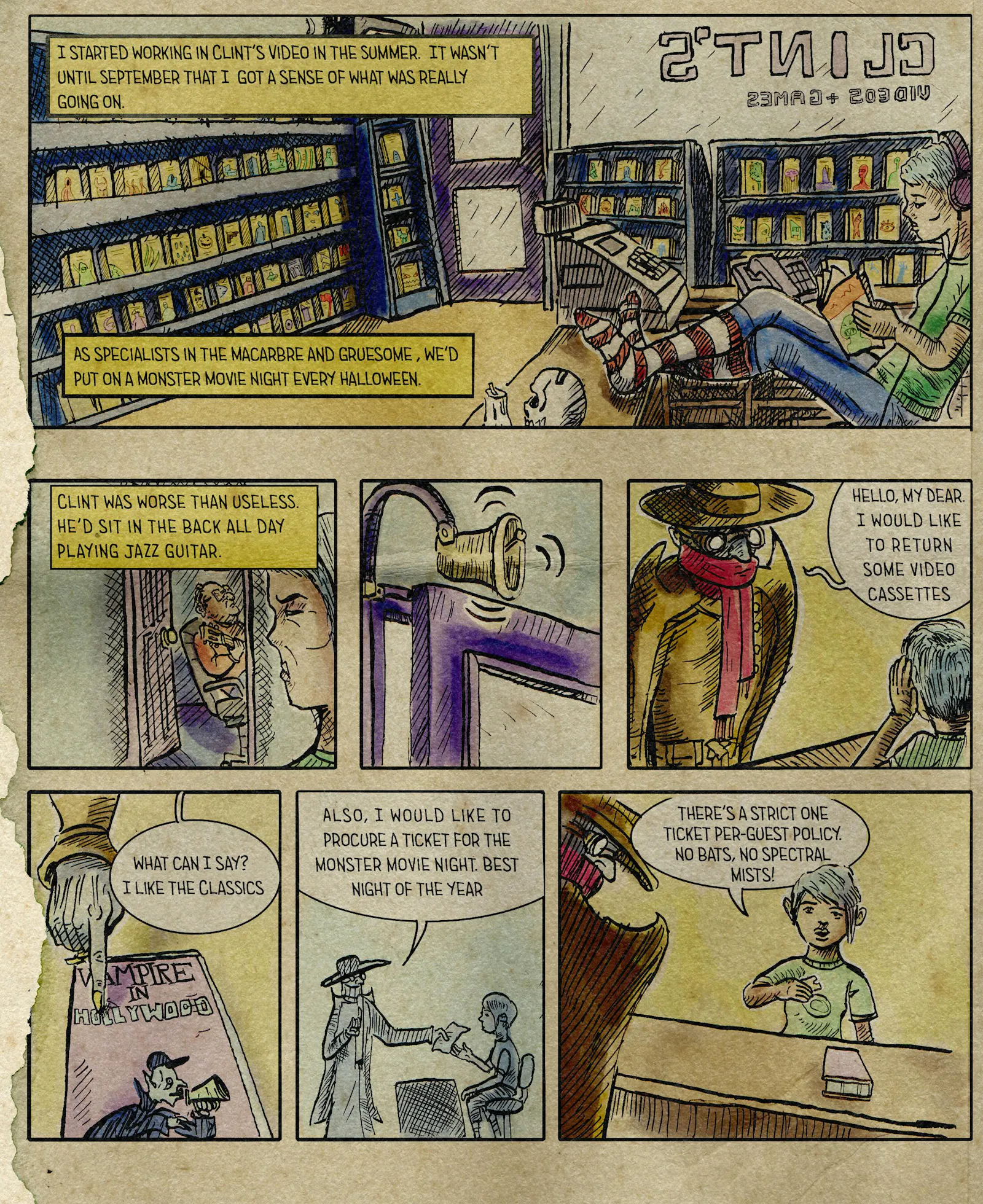 Click here to view the hi-res version! (Opens in a new window) 
What are the 'Lost Pages'?
They are pages torn from comic books that never were... at least not ones that ever existed in our universe. Found and collated by Lost In Cult, we display them for you without commentary. Let your imagination run wild about where they come from, and what the rest of the comic may be like. We'd love you to strike up a conversation in the comments!  
These aren't really from another dimension though...
Alright, spoilsport. No, but they are created by some bloody brilliant artists. They're free to come up with any idea they'd like, so long as it fits the brief of being a single page torn from a comic book. You'll see many different ideas and styles. Please go follow each artist, and check out what else they do!
I want more!
Alright, hold your horses! We'll release a new one each month.
Can I buy these, or see more?!
Artists are free to do as they wish with their piece after an initial 3 month exclusivity period, so if you want the piece as a print, or would really like to see them expand on the idea, LET THEM KNOW! It could happen.  
Oh, and yes, we paid for their work! But feel free to tip the artist if they have such facilities available, or check out any wares they might have. We're all about supporting artists and writers here!
Read more from Lost In Cult