11th October 2021
Greetings, and welcome back to Lost In Culture - your favorite shared culture newsletter! (Or at least, we hope we are.) We're well into the throes of spooky season, and if you're anything like us, you're probably knee deep in fake blood and Pumpkin Spice Lattes.
That said - if you've got the time, we've got even more to dig into this week! Let's get right into it.
FILM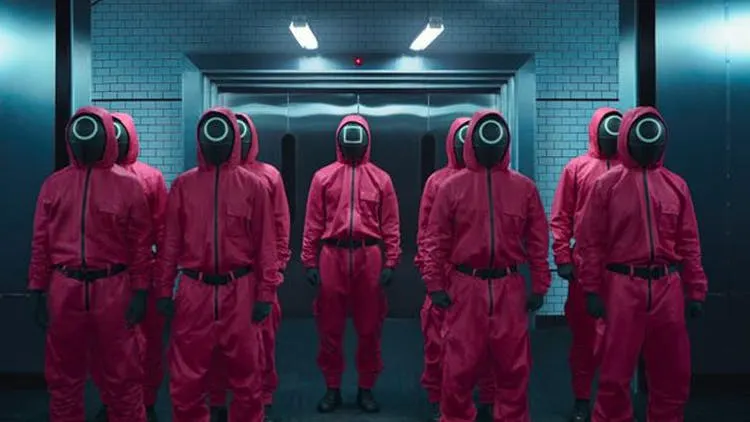 Squid Game already feels like it's been out forever, what with all the memes and the spicy discourse. But why do people love it so much? It's hard to nail down a specific reason, but if the show's anti-capitalist stabs are a likely candidate. Despite being funded and distributed by a company that is, in a way, a Frankenstein's monster of unfettered capitalism influencing art, Squid Game is so preoccupied with the latent underpinnings of cruelty that permeate our collective struggle to just keep our head above water. After last year, that's sobering stuff, and it makes the game show framing (done before in things like The Running Man and Battle Royale) feel fresh.
Elsewhere, the dreamic and surreal Titane has dazzled critics with its hard-boiled neo-noir serial murder plot and kaleidoscopic imagery, and is currently in theaters. If you're in the mood for something a little creepier, Lamb is also tearing up the horror circuit. The rural creepshow focuses on a family that finds an unusual infant in their sheep barn, and becomes determined to raise her as their daughter. Unfortunately, the strange and wild beasts that birthed her want the child back, and will stop at nothing - even if it means becoming the family's worst nightmares come to life.
And you'd like to add something altogether ooky to your media shelf, Universal Studios just put out a dazzling 4K set of their most iconic Universal Monsters flicks: Dracula, Frankenstein, The Wolf Man, and The Invisible Man!
GAMES
If you missed out on Alan Wake in 2010, Remedy's cult classic has finally made its way to modern consoles. After languishing in 360 and PC exclusivity since release, the chilling tale of a writer grappling with his inner demons - on and off the page - remains just as compelling as it was back then. The modern flourishes help, too, with the game's hallmark light mechanics shining brighter than ever before. (Sorry, couldn't resist that little pun.)
Jett, the latest game from Swords And Sorcery's Superbrothers, is also out this week. Drawing from cerebral, atmospheric  sci-fi like Interstellar, the game tackles the well-worn ground of boldly going where no one's gone before, but with a more personal and somber tone that puts character first. But if you're in the mood for something a little lighter, Super Monkey Ball rolled back into the spotlight this week with Banana Mania. The game combines levels from the first two games, and adds a metric ton of new content for veterans to sink their teeth into! (Like a banana, even.)
(Oh, and in case you haven't heard: there's a new Metroid! It seems pretty good! Look, we know it's not niche, but we'd be remiss to not give a shout to our girl Samus!)
MUSIC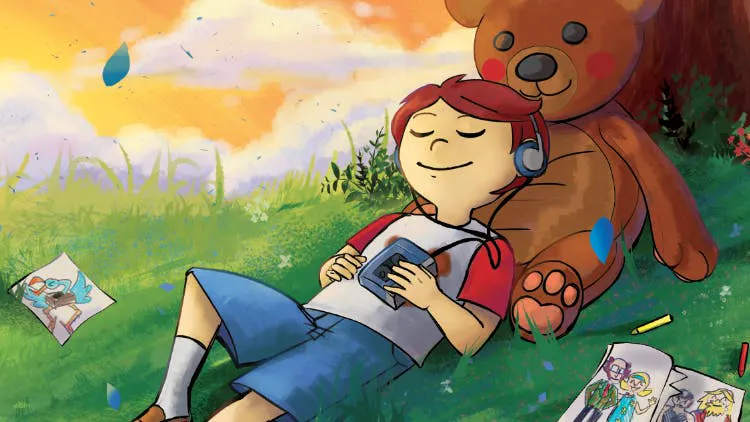 This Jimmy may not be eating any worlds, but he is going on a kaleidoscopic adventure through his (frankly disturbing) dreams. Just as cool! Jimmy and the Pulsating Mass, a lovely retro JRPG-style indie, has earned a cult following over the past few years, and its wonderful soundtrack is finally getting a physical release courtesy of Here Is Nowhere Records. It's available now.
Available for preorder is the soundtrack to the cult classic Capcom gem, Mega Man Legends 2, which is being put out by beloved boutique publisher Ship To Shore - known for their re-issues of '80s Japanese pop music - and ships to your shores in Q1 2022.  And if you'd rather have something now rather than later, Wayo Records has your back with the classic Metal Slug X score. The hand-signed shikaishi is sold out, but the vinyl itself is still in stock!
LOST IN CULT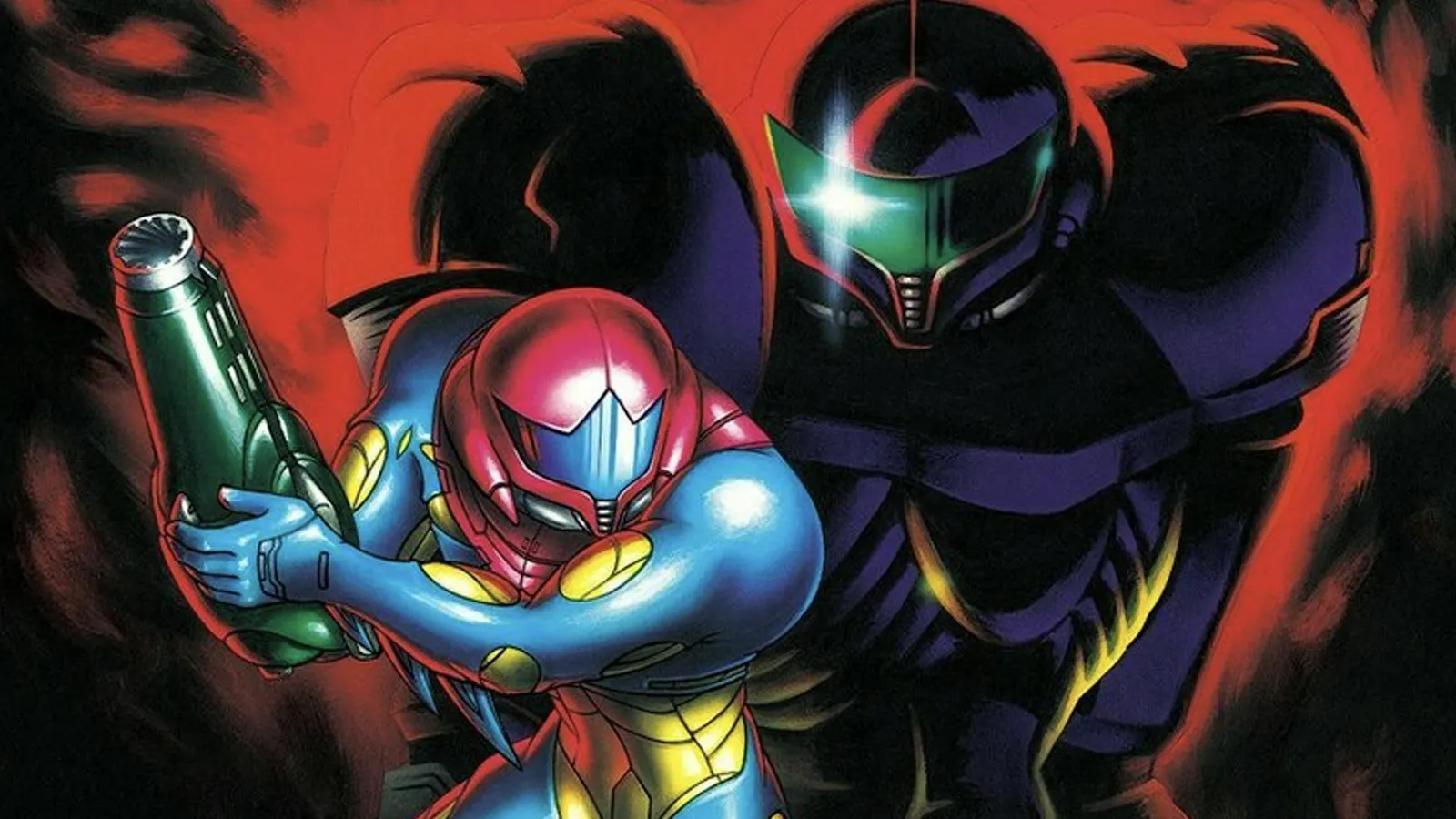 To celebrate the release of Metroid Dread, Nate Ellingsworth wrote a raw and honest essay about living with ADHD - and how Metroidvania games helped scratch all of the itches that come with that.
While I was told I was obsessed with video games, I think I was just hyper-focused on them, and considering that focus was lacking elsewhere, it probably seemed really unusual. Here was something where I had complete agency and immediacy. I was never one for drawing — too many different things to do, so much to go wrong, and no guarantee it would even come out alright in the end. With video games, I pressed a button, and Sonic jumped. The time between action and reward was perfect for the dopamine-seeking missile that is my brain.
And if you're like me and haven't played Deathloop yet, Jamie dropped a hot recommendation for why you should really just go ahead and do that.
Deathloop presents you with such an interesting problem to solve and lets you do that however you choose. It can come across as daunting — perhaps even boring — but if you take the time to look deeper, you'll see the complex layers that you've got to align to make things work. In a way, it forces the player to adopt the powers of superheroes a la Doctor Strange.
Elsewhere, we're closing pre-orders soon on [lock-on] 002! So, if you've been waffling, it's time to get off the iron and snag yourself a copy of this beautiful journal. There's some top-notch art accompanied by insightful, provocative, and creative written pieces by some of gaming's most unique writers. Be sure to grab your copy today!
And in case you missed it - the extremely talented Sam McKenzie is contributing a beautiful Ratchet & Clank poster for [lock-on] 002! The colorful piece pops right off the page (or screen!), and features friends, foes, and everyone in between from across the series' 20-year history.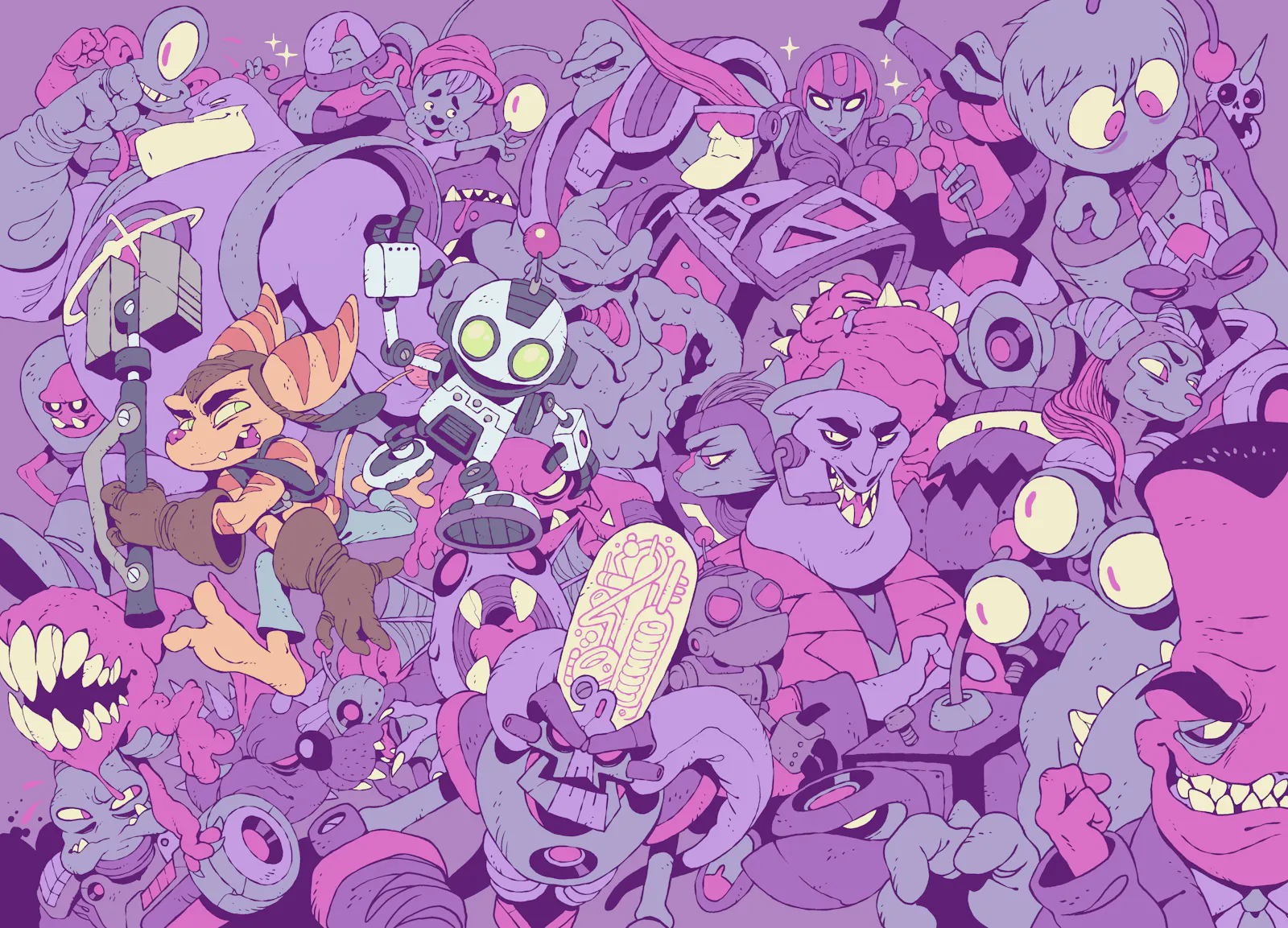 We also have a brand new Patron Print launching TODAY! Another piece by Sam McKenzie, this is an expanded version of his 'All Stars' artwork featured in Volume 001. This is an A3, high quality print that comes with a free month of Members' Club access, along with a digital copy of Volume 001! As with out last print, 50% of the profits go directly to the artist. You have two weeks to secure this amazing piece!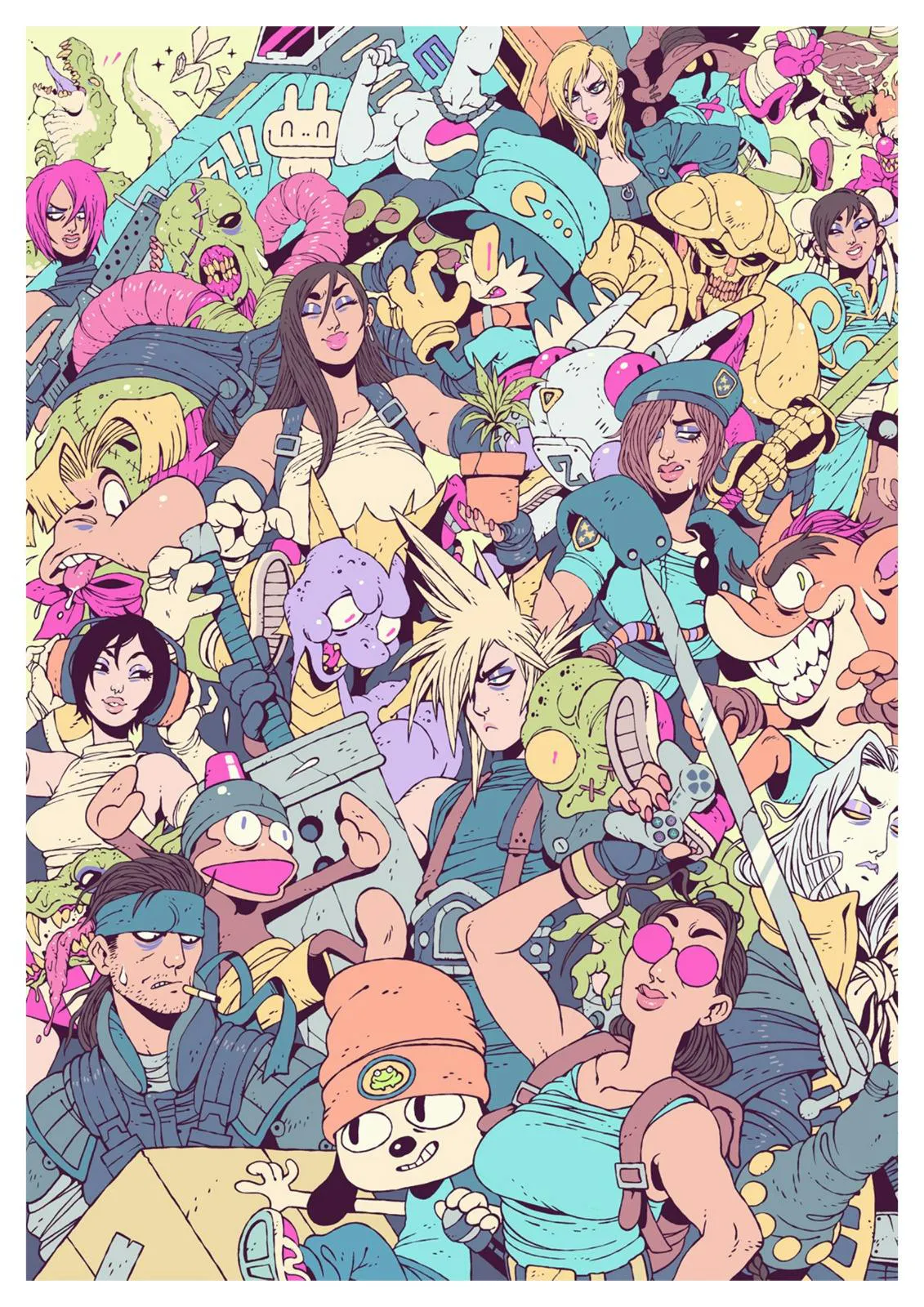 Lastly, we've debuted Lost Pages - a new art series exclusive to Lost In Cult! Each month, we're collaborating with talented artists to produce a series of standalone art pieces done in the style of classic comics. Spanning decades and genres in terms of influence, these pieces will be presented without comment and left up to your own interpretation. The first installment, by the lovely George J. Arnold, is up now!
FINAL THOUGHTS
This past week, I finally made the time to sit down and finish Falcom's Ys IX: Monstrum Nox. Beyond being an impeccable and mechanically layered JRPG, what struck me most about Monstrum Nox was how close to home it hit despite the far-fetched settings. The game succeeds specifically in how it uses the far-flung setting to grapple with contemporary social ills, offering not only the blanket comfort are JRPGs are loved for, but tangible critiques of its creators' and players' world. Hm… I think I know what I'm writing about next!
Until next time - stay safe, sleep tight, and don't let the bedbugs bite. XOXO, Bella Ozma Twitter: @VHSVVitch
October 11, 2021