Here are the stocks with recent dividend growth...$RTX $RBB $GLP $KRP #investment #yield #income #stocks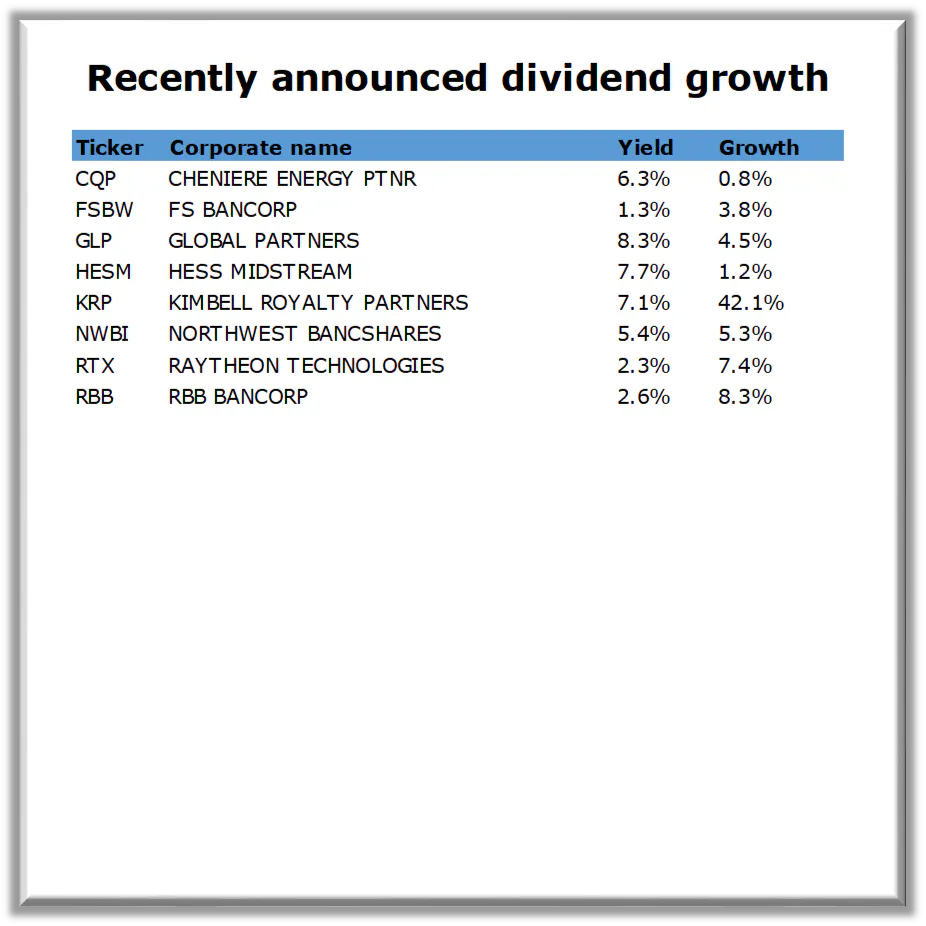 I'm a big fan of dividends and dividend growth investing. On this site, I share my private stock screens about the best dividend growth stocks, growth stocks and high-yield stocks and value stocks. All screens include valueable fundamental data that should help investors to get a better overview about the market.
A memebership on Steady is right for you, if you like...
- Value Investing
- Growth Investing
- Dividends
- Passive Income
- Fundamental Stock Data
- Dividend Growth Stocks
With your support, you help me to create this wonderful lists and pay tribute my work. Check out one of my plans to help me (Opens in a new window). Thank you.