Crafts 50th anniversary party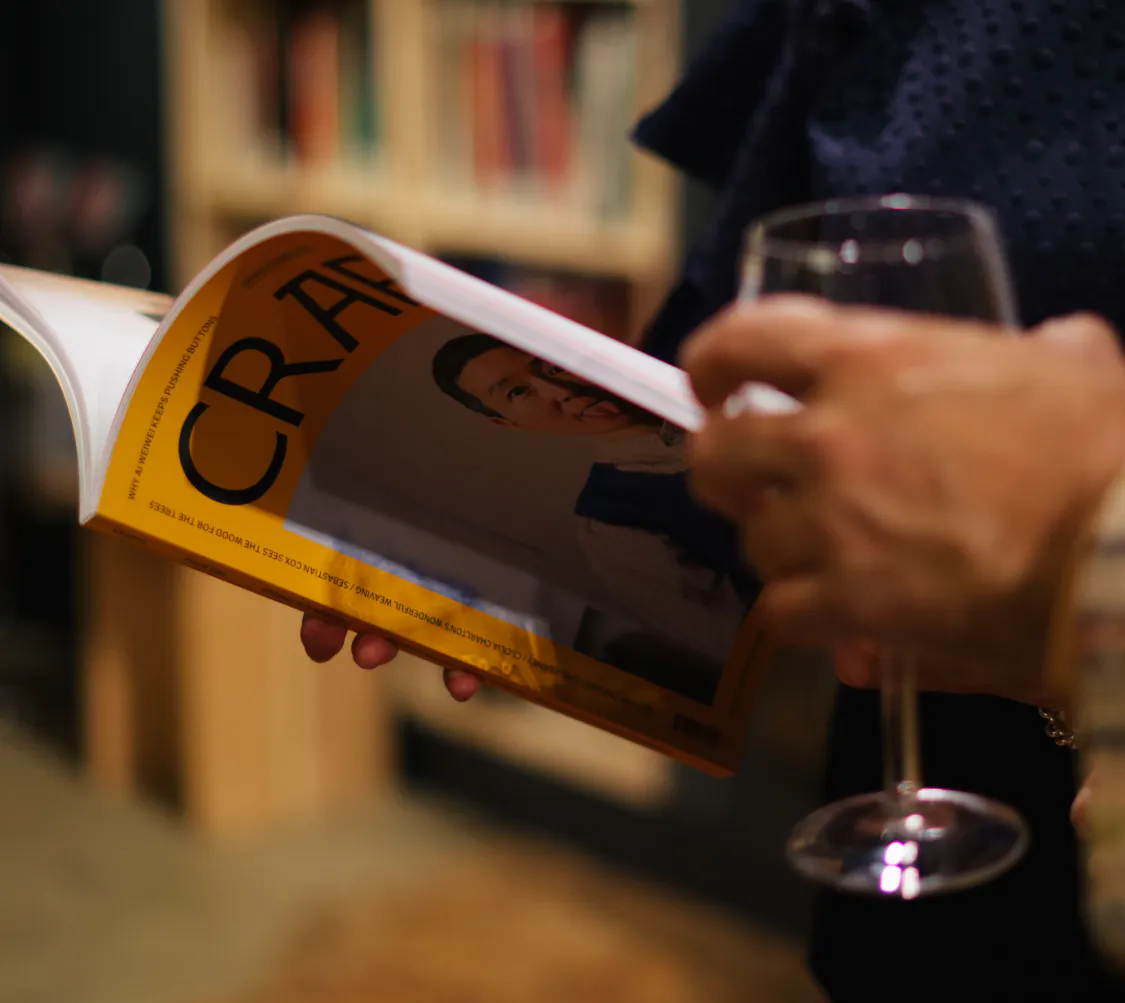 Please join us for an evening of music and drinks to celebrate the 50th anniversary of Crafts
Come and see each former editor's favourite cover and browse through almost 300 past issues of the magazine, including Autumn/Winter 2023 – our special 50th anniversary edition.
Crafts Gold members are invited to attend a talk directly preceding the event exploring the role of magazine, museums, critics and curators in shaping the discourse around craft. Speakers will include textile artist Alice Kettle; craftsman Denzel Currie; the Design Museum's head of curatorial Priya Khanchandani; Jeremy Leslie, founder of Magculture, and Crafts editor Debika Ray. Book here (Opens in a new window)
Details
Thursday, 2 November 2023
Party: 6.30 – 9pm
Crafts Council Gallery
44a Pentonville Road
London N1 9BY
0 comments
Would you like to be the first to write a comment?
Become a member of Crafts and start the conversation.
Become a member