Newsletter #27
territorial future thoughts by spatialforesight
In August 2023, we shared three territorial future thoughts in our blog. Two of which focus on our summer reading concerning future studies. They address future literacy and mega-trends. One is about proximity economy.
Mega-trends between present, past & future. Mega-trends serve as guideposts to contextualise changes happening around us. They are a tool to discuss future opportunities and actively participating in the creation of a better tomorrow. For this it helps to differentiate between the push of the present, weight of the past and pull of the future. (Read (Opens in a new window))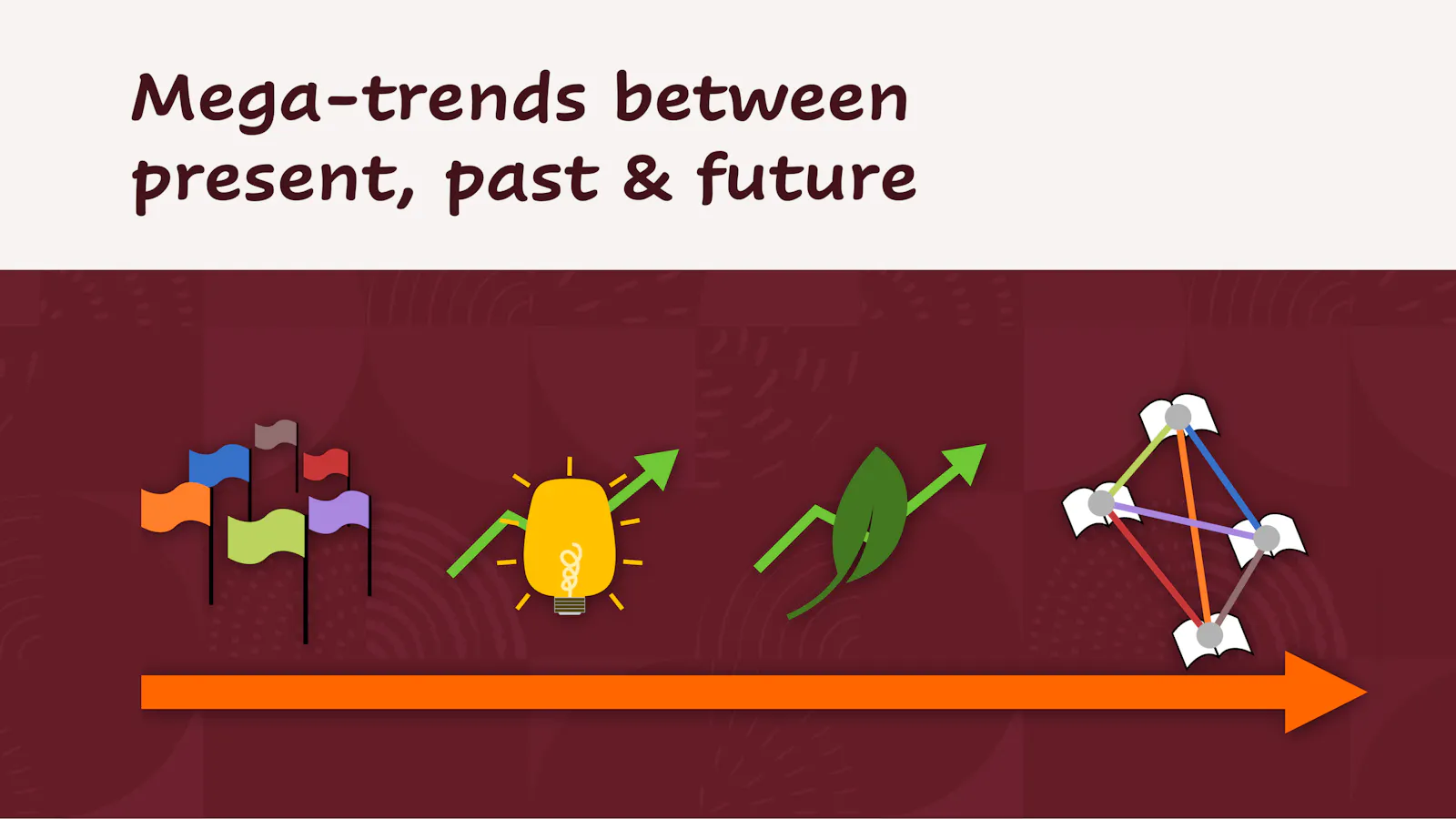 (Opens in a new window)
Future literacy. The future exists only in our imagination. Future literacy is a capability which allows us to better understand the role of the future in what we see and do. It also can help to understand and navigate complex futures. It is a journey that requires open-mindedness, curiosity and willingness to embrace uncertainty. (Read (Opens in a new window))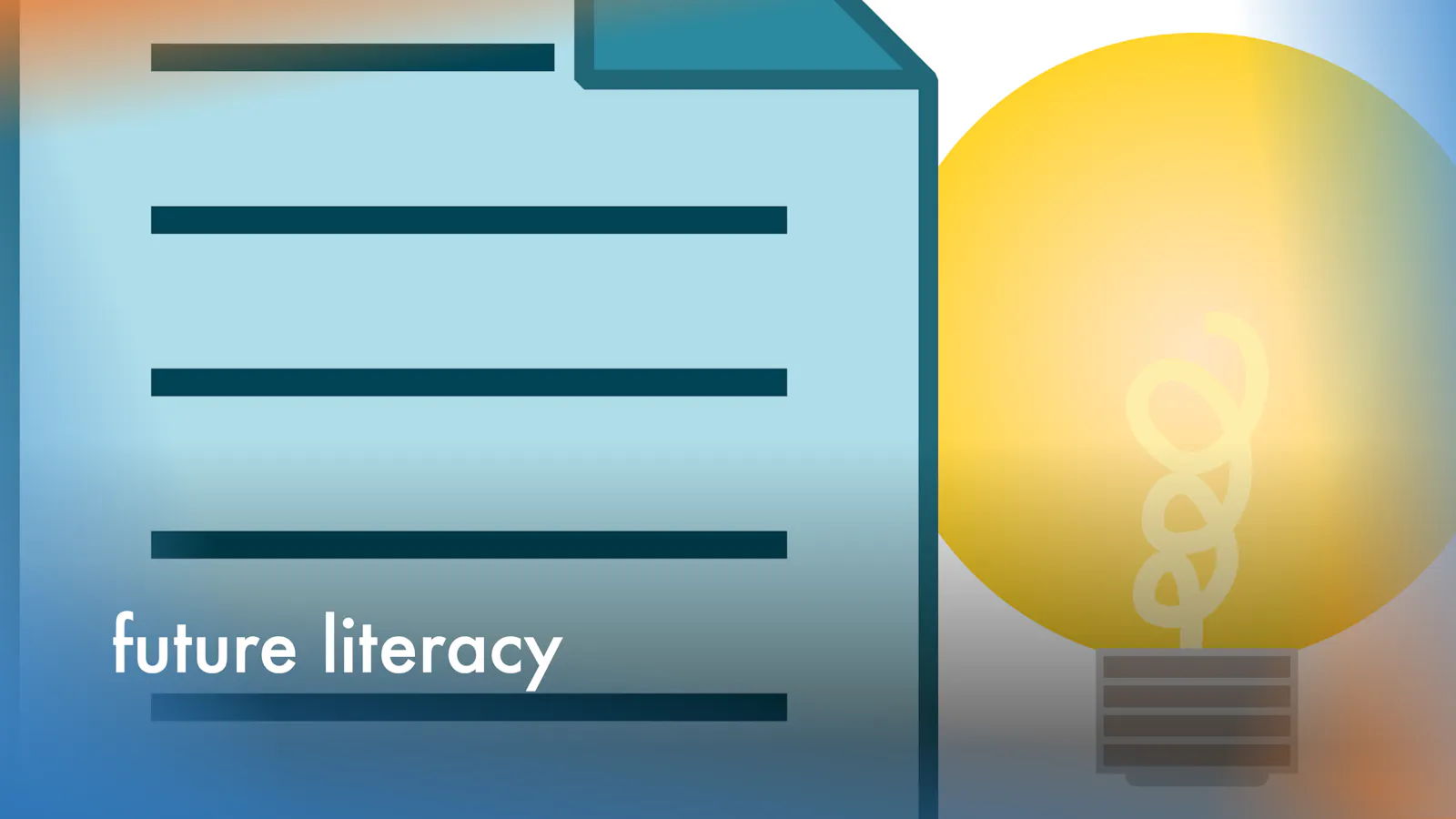 (Opens in a new window)
What's nearby? Rediscovering proximity economy. In an urban context, the dimension of proximity is getting more attention recently. Questions addressed in this blog post are: What role does distance play in our everyday lives? How do we design cities that enable economies of short distances and lively and dynamic areas? (Read (Opens in a new window))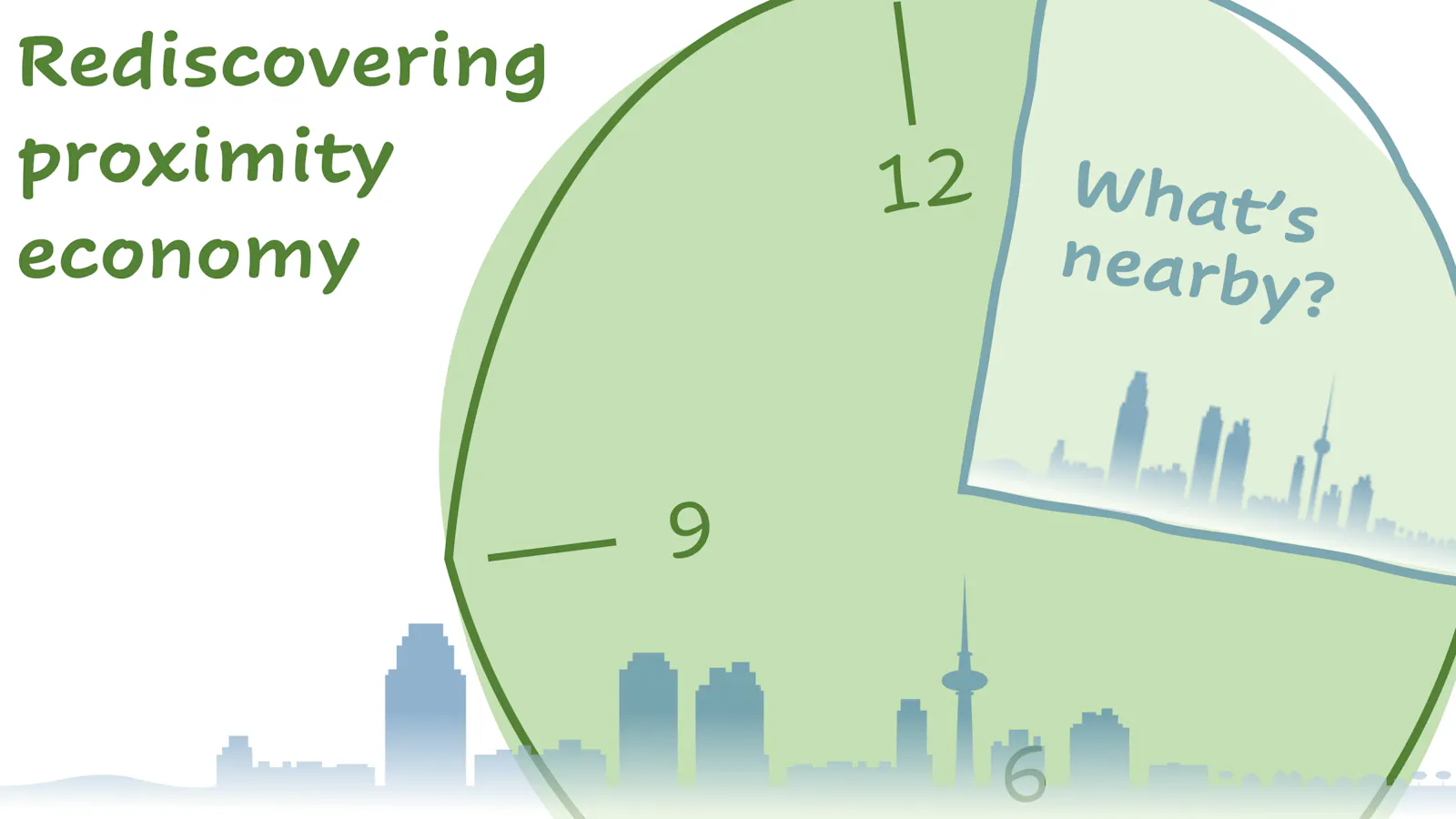 (Opens in a new window)
In the pipeline
In the weeks to come, we keep feeding the blog with reflections about the future, Europe, spaces, places and people, e.g. concerning the issue of decentralisation.
Read more from spatialforesight