"Coming Back Home Is More Dangerous Than Staying in the Streets". Protests in Iran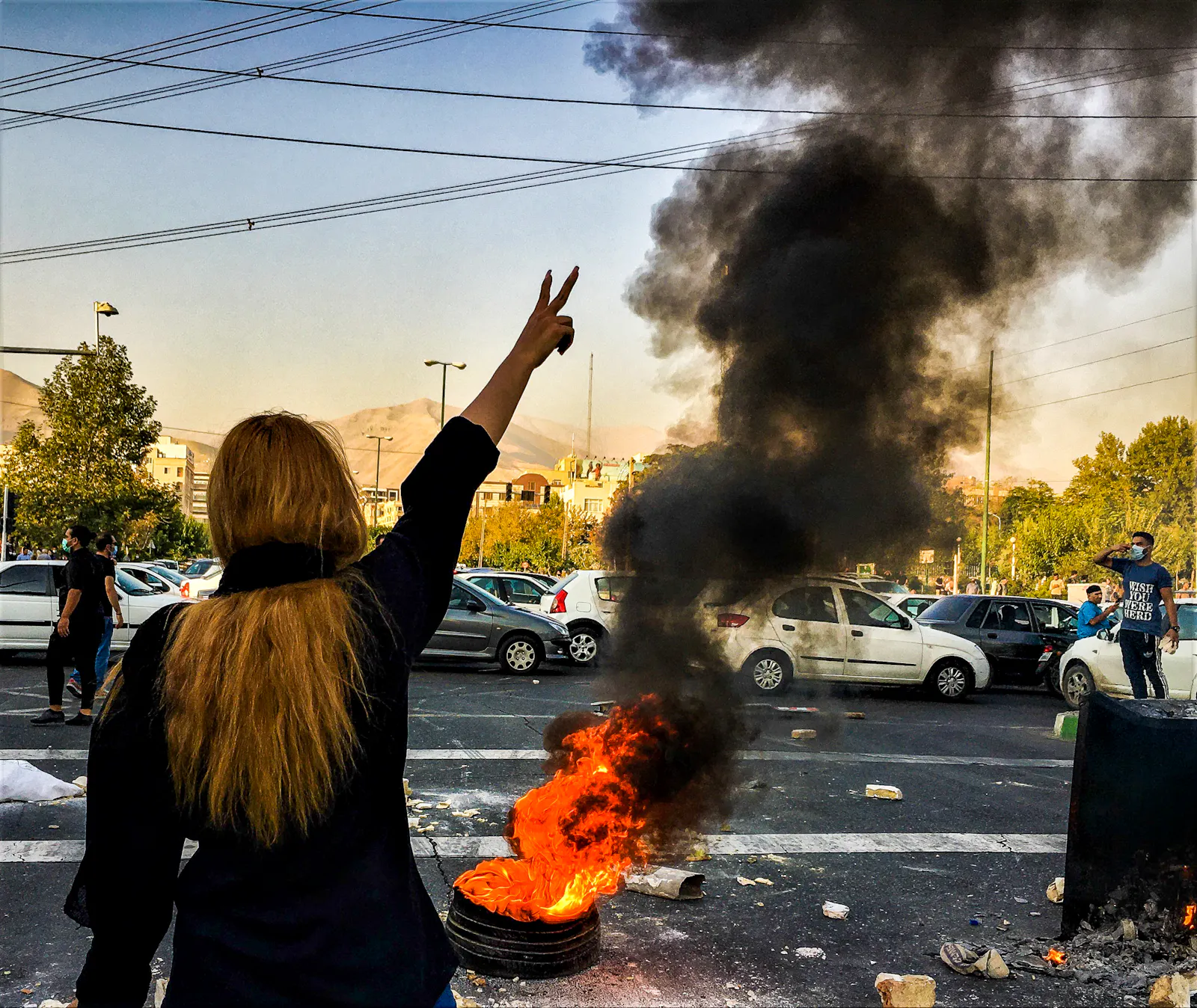 "In similar cases in the past years, as soon as such blind repressions by the government began, people returned to their homes," says Iranian activist Masi Abolhassan in this episode while discussing protests in her home country.
This time is different – the unrest is growing and Masi believes, this might mean the end of the Islamic Republic of Iran.
On the 16th of September Mahsa Amini, a 22-year-old Kurdish woman, died in Iran after being detained by morality police because of allegedly wearing a hijab too loosely. Witnesses said she was severely beaten and died as a result of police brutality but Iranian authorities denied it. The death of Mahsa Amini sparked the protests in Iran counting its seventh week now.
Human Rights Activists News Agency (HRANA) states that around 300 people had been killed during the protests, including 46 children. However, the exact numbers vary in different reports. Over 14 thousand protesters have been arrested already.
According to the Iranian government, at least 36 members of the security forces were also killed. Tehran's chief prosecutor announced that over a thousand protesters have been charged as of this day. Lately, the crackdown on protesters is becoming even more violent.
Iran's Supreme Leader Ali Khamenei has blamed the United States and Saudi Arabia for orchestrating the unrest. Meanwhile, Iranian people chanting "Woman, Life, Freedom" and "Death to the dictator", are demanding regime change, freedom, and equality.
In this episode, two Iranian women – Masi Abolhassan and Shaghayegh Norouzi – tell why they had to flee their homeland and how, both living in exile now, they are still fighting for changes in Iran.
https://nara.lt/en/articles-en/coming-back-home-is-more-dangerous-than-staying-in-the-streets-protests-in-iran
November 6, 2022